Press release about ReminiSens, TV shows or Radio Programs
A huge thanks to the journalists for their various Press release about ReminiSens!
Thank you for visiting us in the corridors of Time directly to the XVIIIth century to interview us. You allow us to make a concept and an idea visible... and to bring it to life! 
Have a nice travel thoughout those different Press release about ReminiSens: articles, media & presentations about the 1st Baroque Cabaret in Versailles!
Press release about ReminiSens: International Articles & Blogs
Read all the Press Articles that were released in several International Magazines and Blogs (Paris Match, BonZour Japon, Bbook.com). The journalists and Bloggers reveal their own experience of Time Travel.
Bbook.com 'Overnighting in Versailles' | By Ken Scrudato View Article here "Living in the culinary shadow of Paris can proove particularly dauting. However, when overnighting in Versailles, we dined like visiting dignitaries, with equal measures of pomp, camp and chic. Indeed, most amuzingly, we made a spontaneous swerve into camp the following evening. Opting for the flamboyant dinner theater at ReminiSens. Done up like a baroque era salon, with staff in appropriate period costumes, we were treated to the improv staging of a lascivious, 18th century rom-com, while we dined on quite good asparagus velouté & guinea fowl. It's not for everyone – but it was certainly proof that Versailles has its cheeky sense…
Lire plus
ReminiSens has had the honnor of receiving the visit of TV cameras (such as Ovation TV, etc) in its baroque salons and was even invited on the set of a TV Porgram!

Watch it right here...
Versailles in 2 Hours | by NHK The resplendent 17th century residence of the House of Bourbon conquered: Versailles in 2 hours! This program offers the ultimate route that can be covered at a leisurely pace, compiled through extensive research with veteran guides and actually walking it in real-time with a stopwatch. Filmed in dazzling 8K, the immersive tour is shot from a tourist's point of view. Through the mirror-lined corridors to the huge gardens. Evoking the extraordinary lives of the palace's former residents, who among others include Louis XIV and Marie Antoinette. Since 1980, NHK has undertaken co-production projects with broadcasters, production companies and distributors from all parts of the world. In an…
Lire plus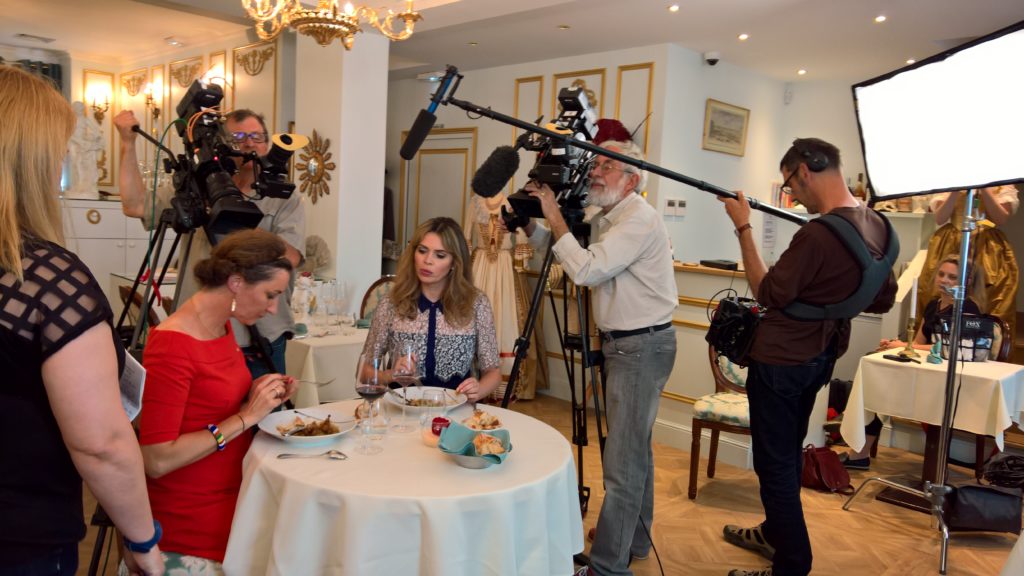 Ovation TV at ReminiSens: Host Carly Steel checks out the best things to do in Versailles, France. From the famed palace and gardens to the extraordinary chateau that helped inspire it. Then, to the quaint local shops and cuisine, she explores what makes Versailles such a special place. Ovation Tv Creates A Programming Feast For Fans In Advance Of The Third And Final Season Of Versailles
Lire plus